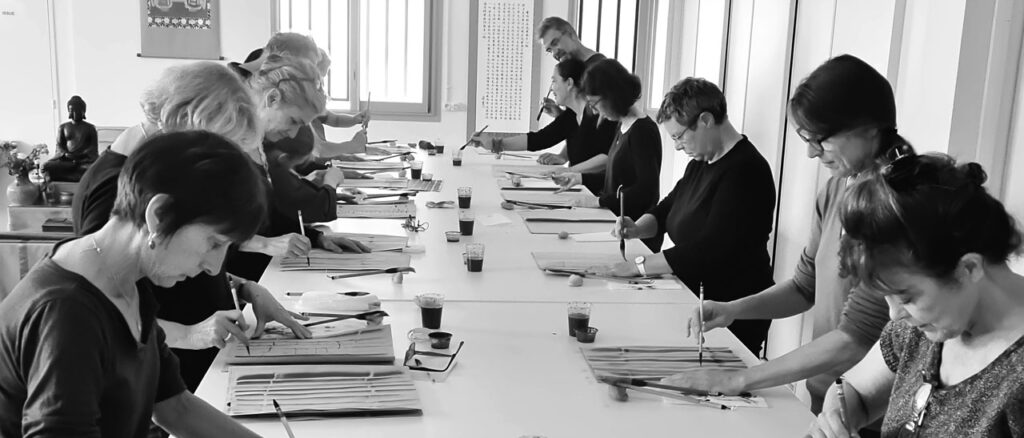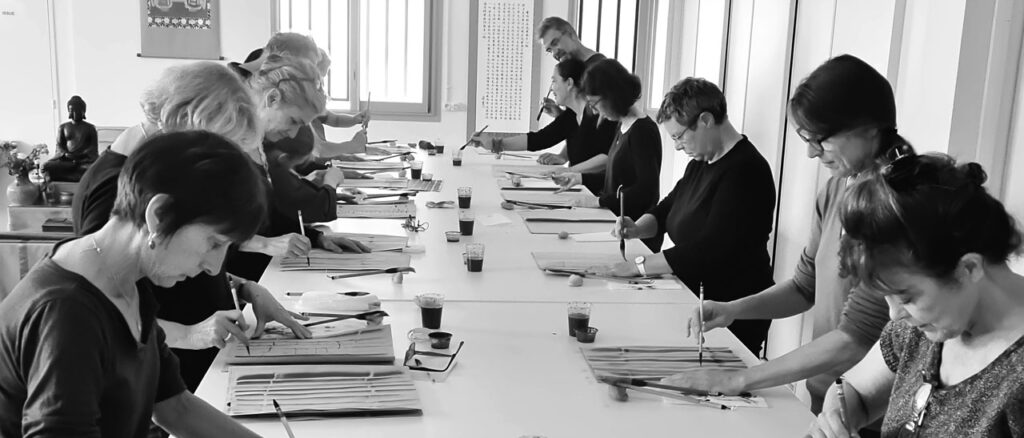 It is a way of painting
that requires to be constant
and to wish to enter into its spirit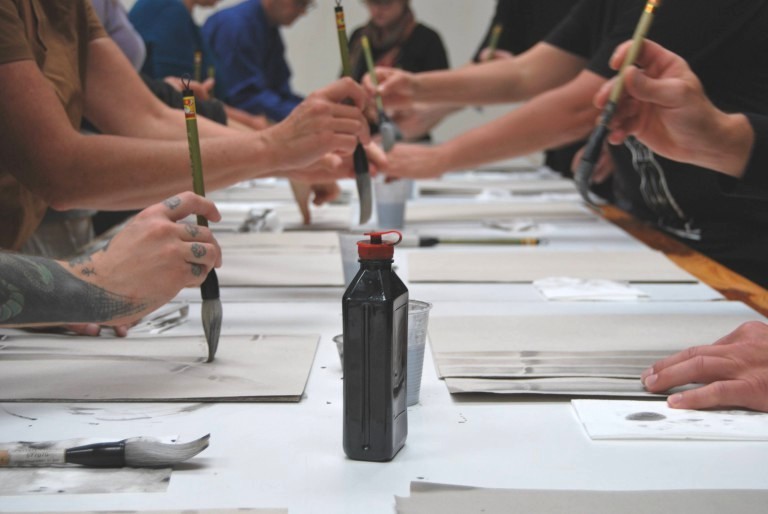 By practicing sumi-e we get in touch
with our body our psychic balance
and eventually with our original mind

Sumi-e Painting and Zen Meditation Workshops
WORKSHOPS IN EUROPE
15th – 17th April 2022
Sumi-e painting and Zen meditation workshop
in Nijmegen (The Netherlands)
Download the brochure in Dutch
13th – 22nd May 2022
Sumi-e painting and Zen meditation workshop
in Farigliano (Cuneo – Italy)
7th – 12th June 2022
Sumi-e painting and Zen meditation workshop
in Katwijk (The Netherlands)
Download the brochure
20th – 28th August 2022
Sumi-e painting and Zen meditation
workshop and retreat
in Lanau (Neuvéglise – France)
FAQ ABOUT HOW SUMI-E IS TAUGHT

"skill"or "talent" is not essential : everybody can learn
HOW DOES A SUMI-E WORKSHOP TAKE PLACE ?
Sumi-e workshops take place throughout the year, both in Italy and in other European countries: France, Germany, the Netherlands, Switzerland.
In general, the organization and the program of seminars differ little from one another; it is therefore possible to describe the development of each workshop regardless of the location.